Follow our trail: (Camiguin Day 1: Our Valentine Getaway); (Camiguin Day 2: Fell in Love with Camiguin Today); (Day 3: It's Cold in Cagayan de Oro)
C at the original Vjandep Bakery
We woke up the following day with a heavy heart – today is our last day in Camiguin and we're supposed to catch the ferry going back to CdO after lunch.
We availed of the complimentary breakfast at 9am (breakfast was surprisingly good! I had danggit and C had tocino). Afterwards, we took more pictures around the resort, and had a nice dip at the pool, before finally checking out.
On our way to Benoni Port, we passed by Vjandep Bakery to buy boxes of pastel as pasalubong to our families and officemates.
C and I boarded Super Star Ferry at 1:30. For someone who's scared of boats, I must say I enjoyed the ride. Well, I was asleep most of the time. Little did I know that C was seasick the whole time!  I was a bit guilty when I found out. :-S
A little over an hour later, we docked at Balingoan Port in Cagayan de Oro. We followed the people on their way out of the port, and rode a habal habal to the bus station for Php 5 each. On our way to the bus station, we passed by some vans going to CdO. We decided to skip the bus and took the faster van for Php 100 each.
Traffic to CdO proper is a nightmare. Took us more than two hours before we reached Gaisano Mall. From there we hailed a cab going to Willshire Inn, where we were booked to stay the night for Php 500.
I will never recommend Willshire Inn to anyone, even to budget travelers. The room was naturally hot (I don't know why) and it seems that the aircon isn't functioning at all! Our room was scary, and old; there's no toilet seat, and I didn't even bother to use the shower because it looks like it hasn't been used for a long time. To be able to use the TV, you have to leave a deposit of Php 300 before they give you the remote control. The staff isn't accommodating at all. The whole place smells like durian, C said; but for me, the hallway reminds me of public hospitals. It was a total nightmare.
Note: I booked a night here because it was highly recommended by another blogger, not because of the price. I do not mind paying a little extra for a little more comfort.
We went out of the room to have a super late lunch and early dinner at Butcher's Best. The barbeque and liempo were delicious and affordable; but the service is so-so. I didn't hear not even a single thank you nor even saw one of the servers smile at us. Maybe it's because we were also a little grouchy because of our tiring and not-so-good experiences so far in CdO, so we just ate as fast as possible and left.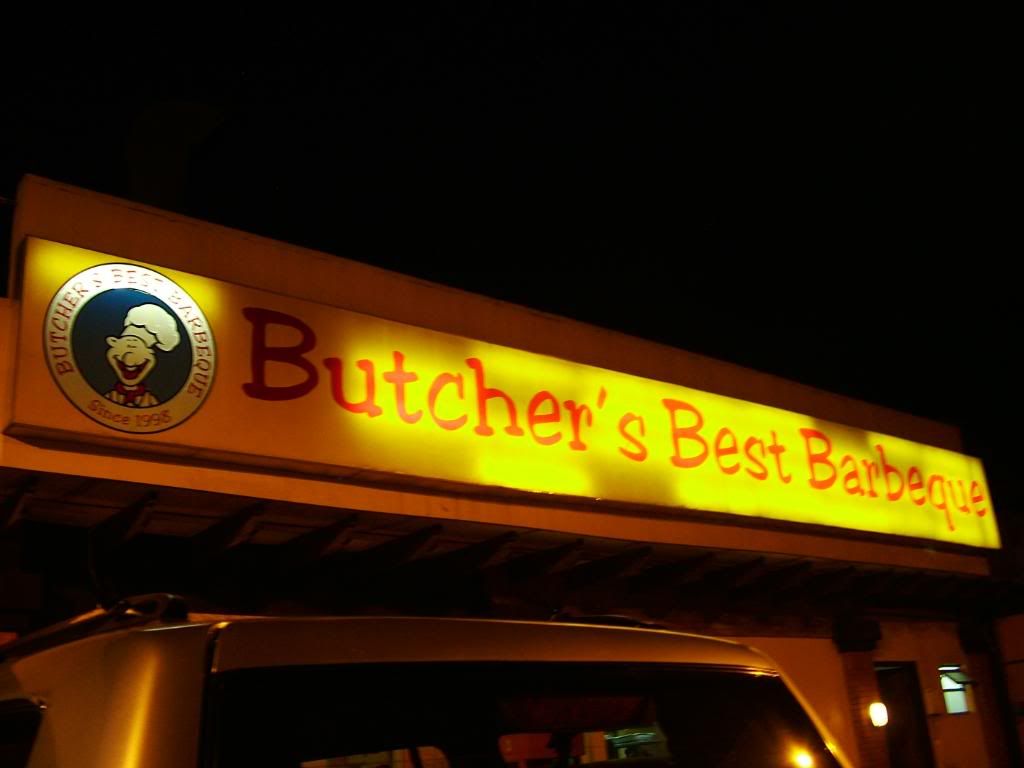 In order to divert our attention, we walked to their Divisoria Night Market for a stroll and for C to take some pictures.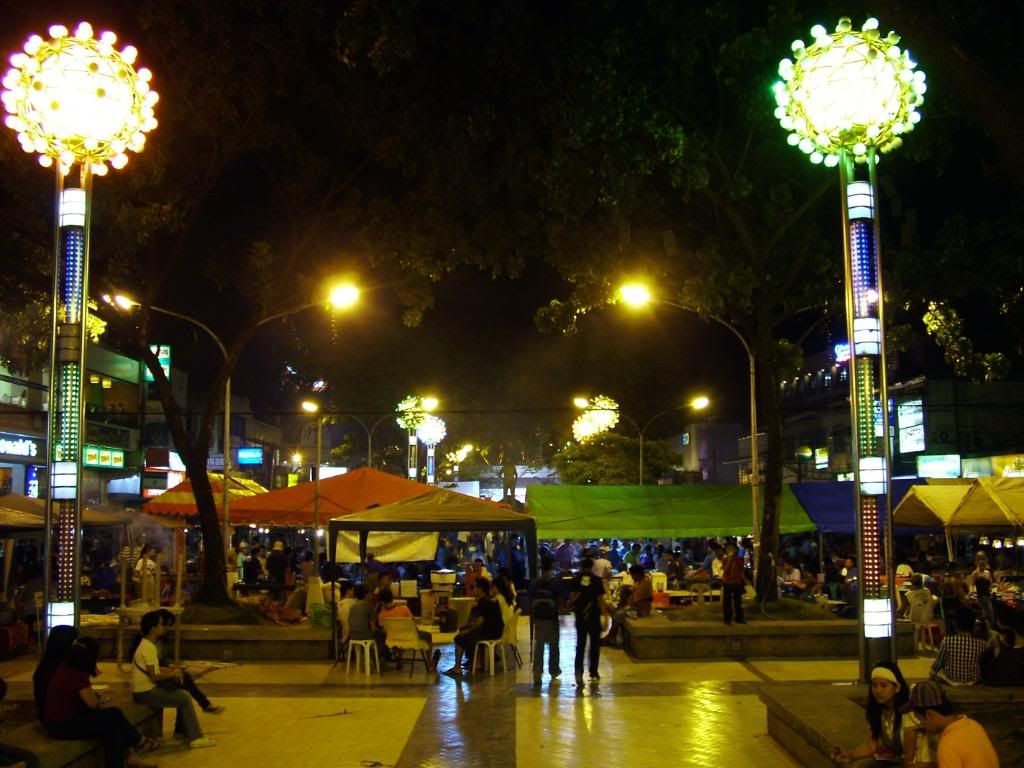 There's nothing really special in the night market – most of the good being sold are also from Manila. We just ate so the food stalls didn't appeal to us. There were so many people and there was a Pinoy Big Brother special satellite broadcast that night, so the place was jampacked with people. We decided to call it a night. Our flight on the way home was at 2pm the following day. And we're happy with the thought of finally going home to be with our familes.
But we will definitely miss Camiguin…