The previous day was tiring and for me, not worth much raves. I kept on telling C that I wan't that amazed by the sights that we have seen so far and came to a conclusion that it's because I have already seen too many pictures while I was doing my research over the internet – hence, the excitement of seeing something the first time wore off.
Or maybe I was expecting too much of Camiguin. Or maybe I was just tired yesterday. But we definitely fell in love with Camiguin today! These are the reasons why:

Reason number 1: White Island

Hoping for a better day, we woke up early to catch the sunrise at White Island. One can see White Island from the highway – it's literally w stretch of white island in the middle of the sea, bare of any artificial distractions (kudos to the local government for its effort in keeping its natural beauty!) We made arrangements with Mang Frank the previous day and he referred us to a boat that will take us to White Island for Php 200. After the 10-minute scary boat ride, this is what welcomed us: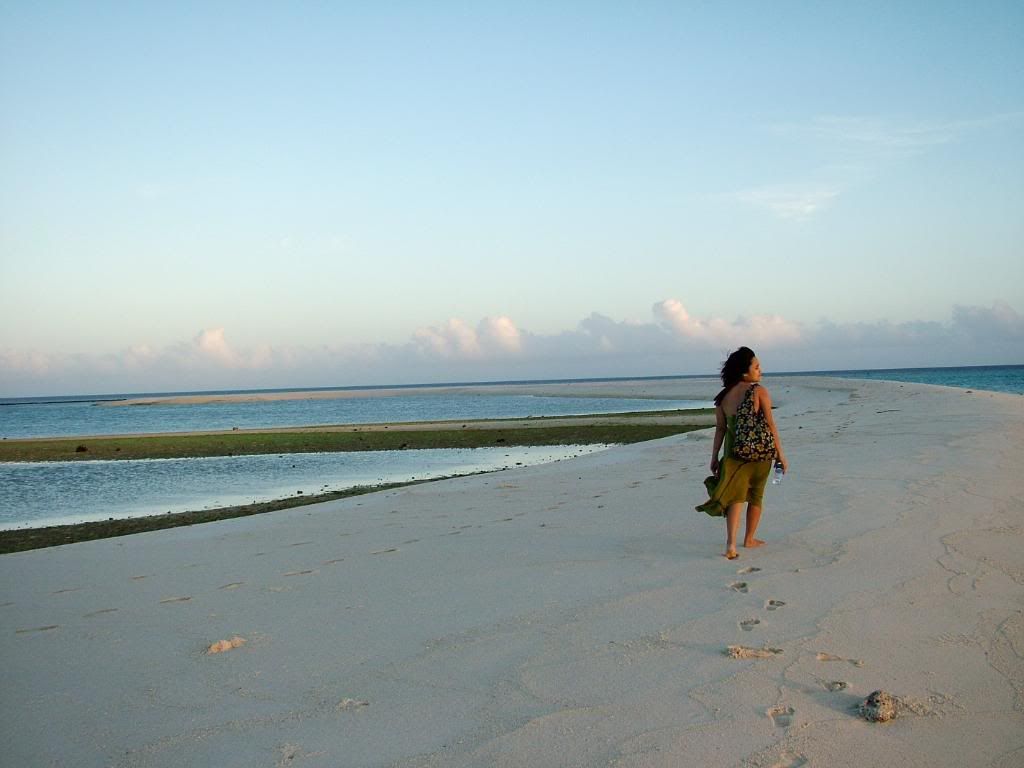 pristine, white sand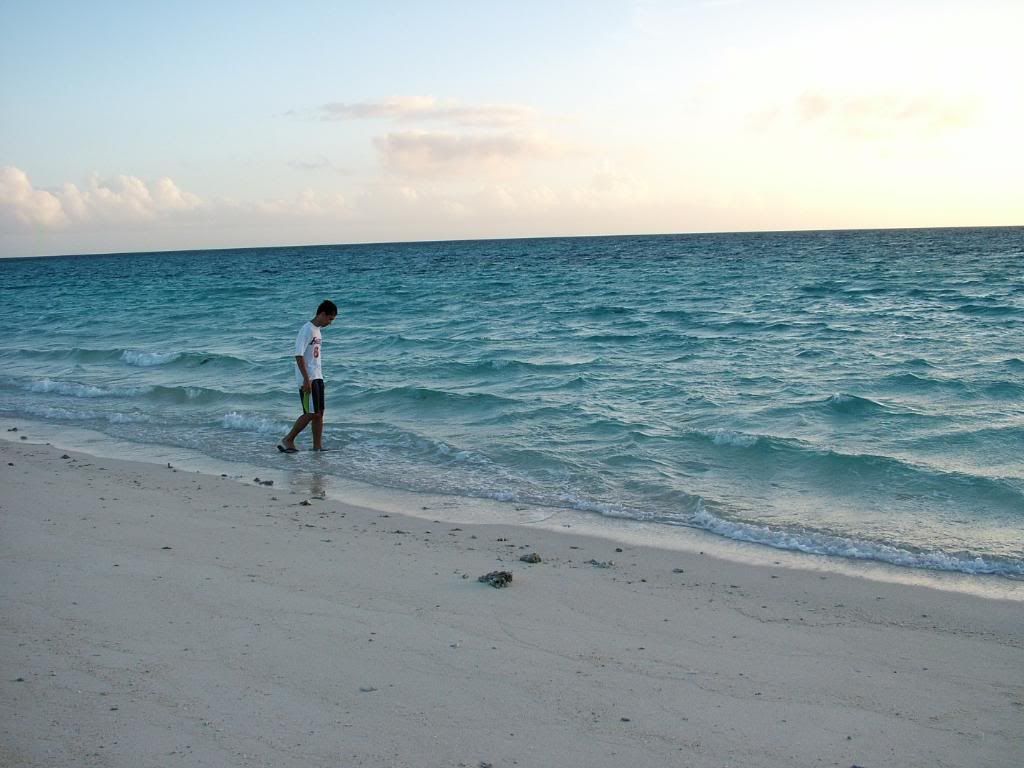 White island is so beautiful! We were the only people there at that time. Our timing was just perfect because a few minutes later, we were able to witness the most amazing sunrise.
Cheesy na kung cheesy… hahaha!
Our boat picked us up at 7am. By that time, we had enough of the island already. We also did not want to burn our skin too much from sun exposure that's why we decided to return to Mambajao already. We had breakfast at Paras Beach Resort, one of the most expensive resorts in Camiguin. We had ordinary "silog" meals that were so expensive! (spam and tapa 195 each). We ate in one of their gazebos overlooking the sea and white island. They have perhaps the best view of white island in the whole stretch, but the actual resort is small and quite cramped.


Reason number 2: Ardent Hot Springs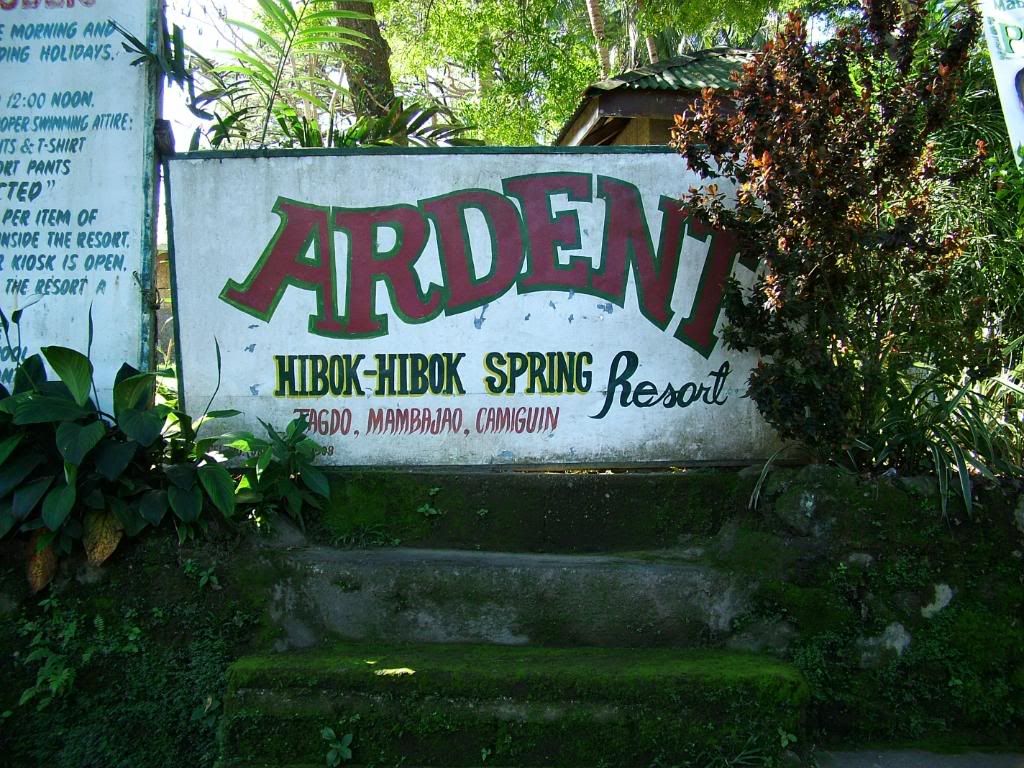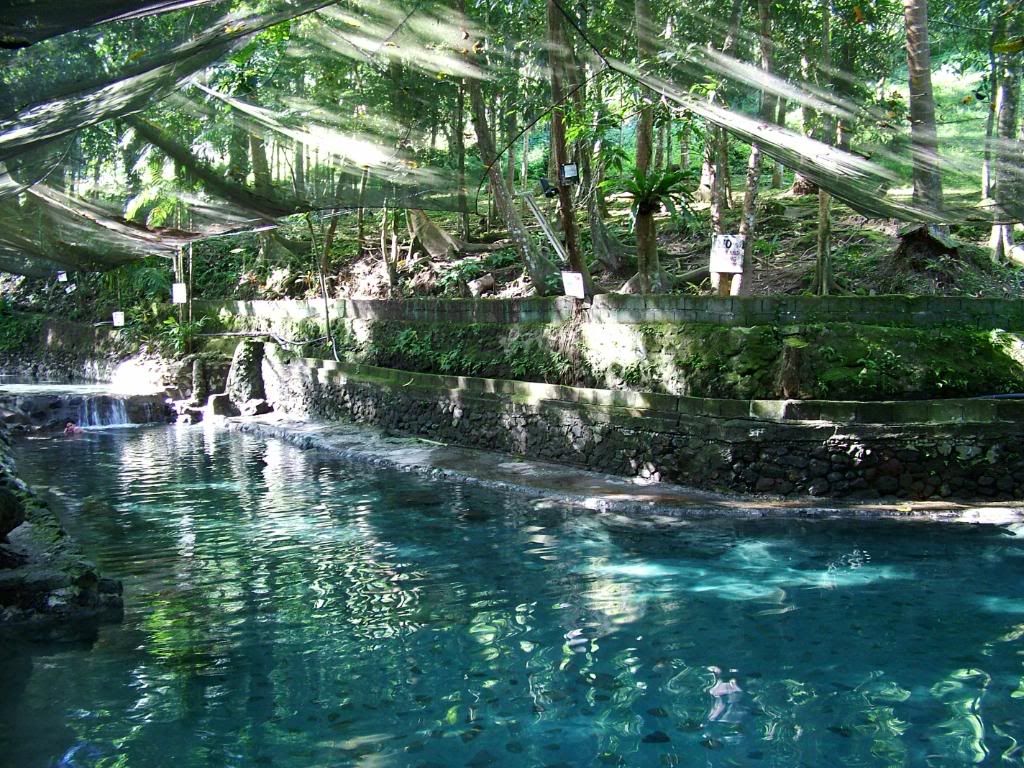 This place is super duper highly recommended. We had a great time soaking in the pool! It was relaxing and the temperature of the water is just perfect. I think we were there for more than two hours. Haay, uber bliss!

Ardent have cottages also with rates ranging from Php 1200-2500 per night. They also have tents for overnight for Php 200. Cottages are Php 70-100 rent for one whole day. Definitely worth a night's stay.


Reason number 3: King Crab at J&A Fishpen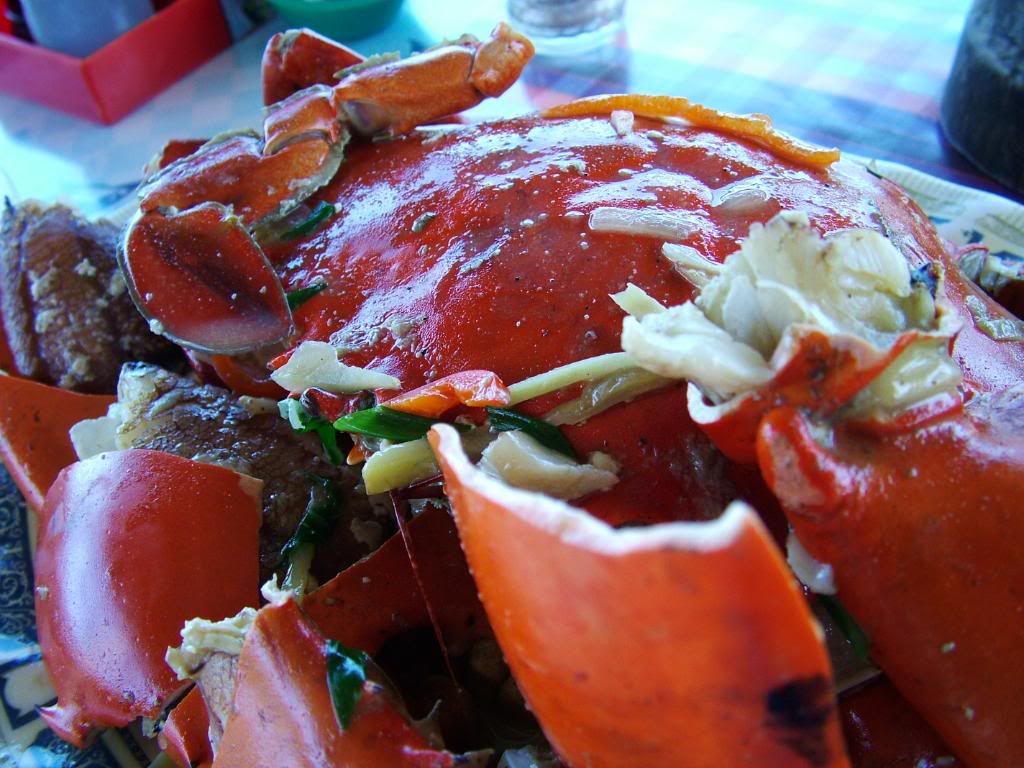 our first time to see and eat a crab this big!
After a refreshing soak at Ardent, we went back to the resort to pack our things. We're supposed to check out of Jasmin's at 12 noon and transfer to Bahay Bakasyunan sa Camiguin, a resort nearby. I made prior reservations at BBC and checking in was a breeze. After dropping off our things, we had lunch at J&A Fishpen. Paid Php1,200 for that gigantic crab alone! 
J&A Fishpen is perhaps the most well-known seafood restaurant in Camiguin. It is located near Benoni Port which is about 20-30minutes away from Mambajao. So why do I recommend eating here? It is for two reasons:


1. You will eat in cottages in the middle of the lagoon with an amazing view.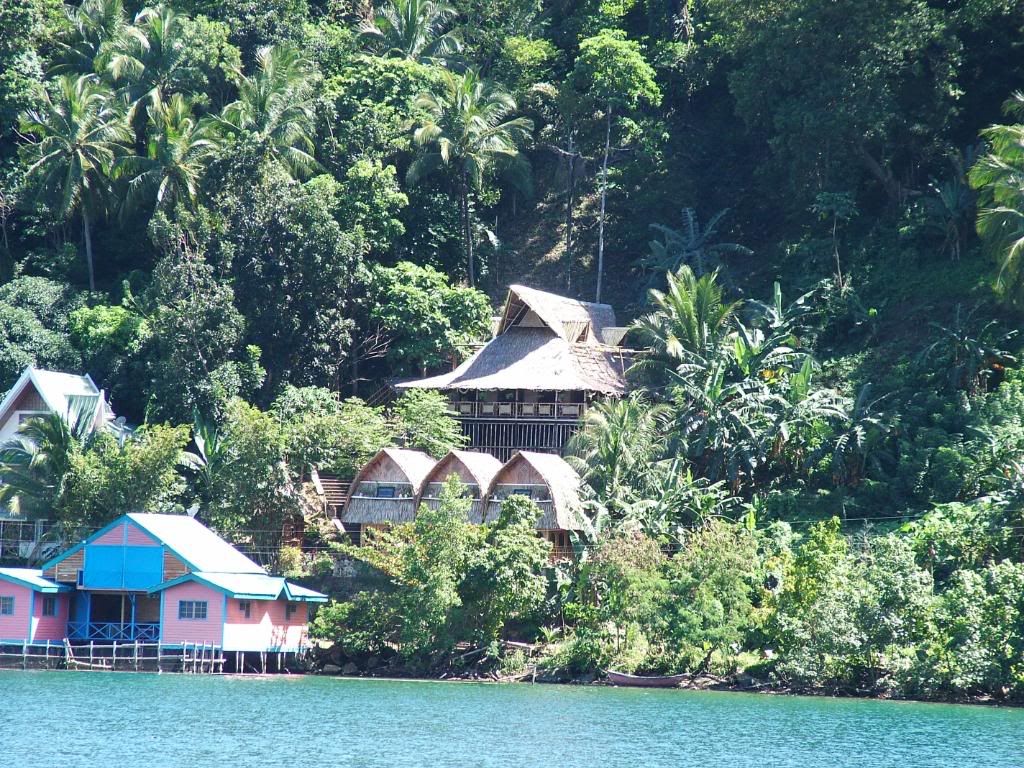 2. Your food is guaranteed fresh. Our crab was hauled up straight from the water!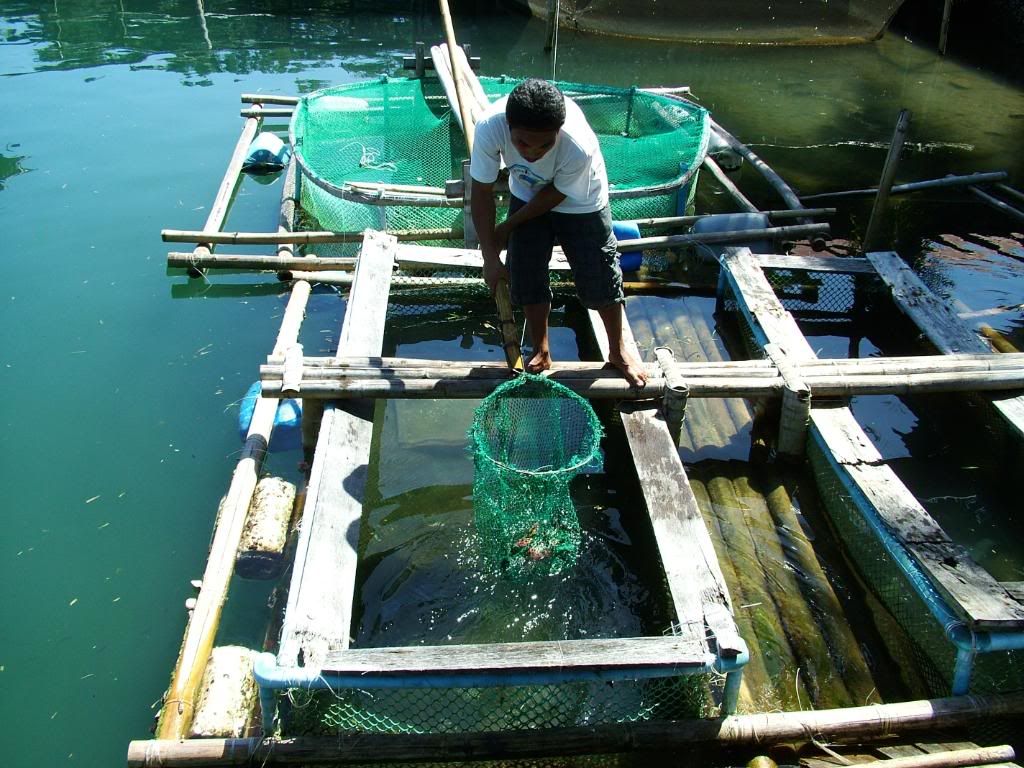 Reason number 4: Bahay Bakasyunan sa Camiguin
BBC is definitely the most beautiful resort in Camiguin. Service was so good and the whole place shines with an aura of relaxation, peace, and beauty. We fell in love with this resort and will definitely recommend this to our friends.
 
Rested for a while (while C watched TV – obviously missed it J) in our chic and spacious cabana then had a dip in the outdoor jacuzzi prior to having our massage at the mini day spa (450 whole body with free facial). Just make sure to make arrangements ahead of time because the masseurs are not really employees of BBC, I think. They're on call and in our case they were more than an hour late.
Had dinner at the hotel restaurant (carbonara 165, prito misto del mar seafood platter with white wine 240). Food was so-so and pricey, but I still love BBC!
Please check out my review of BBC for pictures of this beautiful resort. 🙂